Why Choose to play Laser Battle with Combat Skirmish?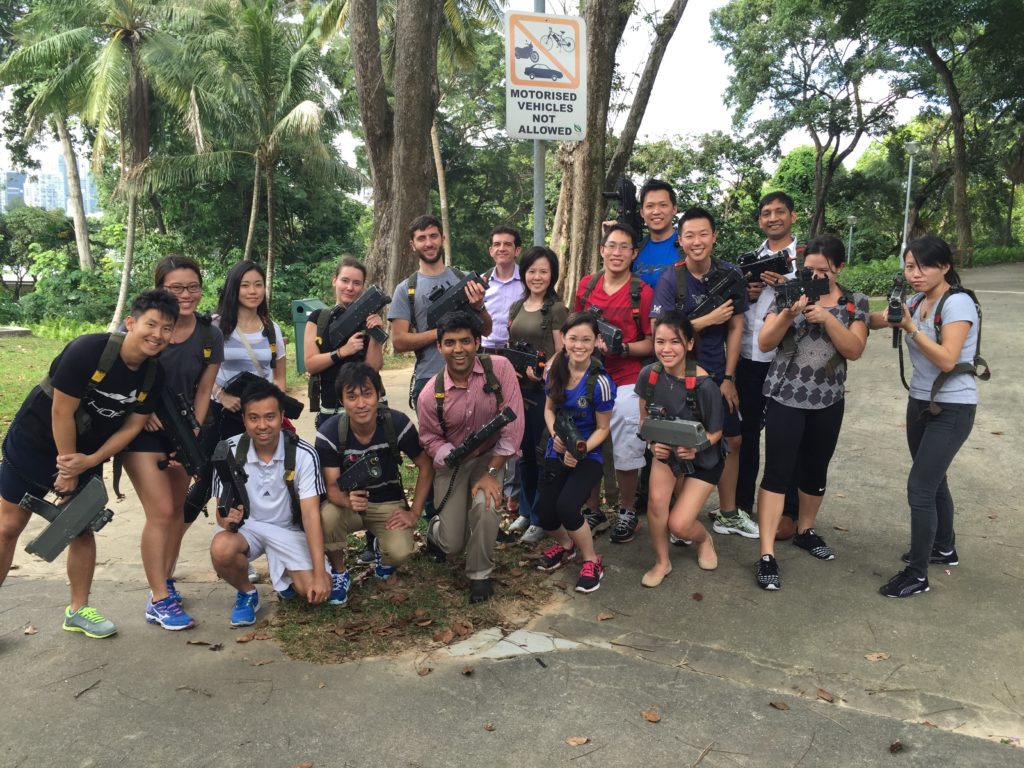 1. Well Trained and Experience Staff
Here at Combat Skirmish, we believe that the best experience we can give our clients is through having a team of well trained and professional staff. Hence, all our staff are well equipped and versatile enough to handle a diverse range of clientele. Whether it's a kid's birthday party, a bachelor's party, corporate team building or even a family day carnival, Combat Skirmish will definitely be able to cater a fun laser tag game just for you!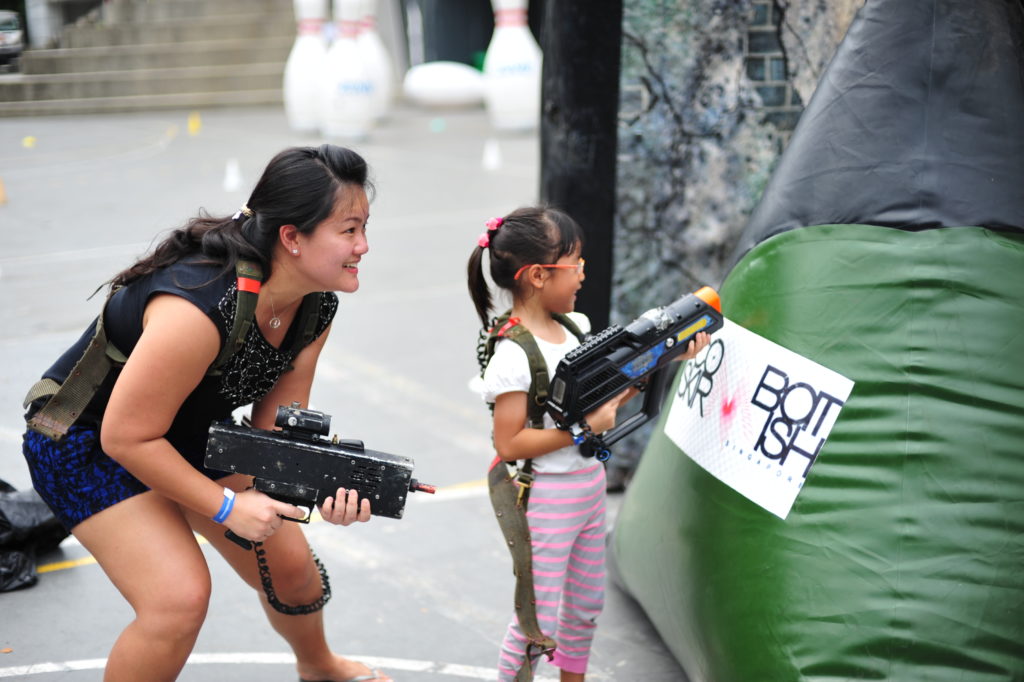 2. Laser Tag: Safe and Clean
All our laser guns and equipment used during the laser tag game are declared safe and are not classified under firearms by the Health Sciences Authority and Centre for Forensic Science.
Combat Skirmish laser tag uses guns that produce harmless infrared technology, similar to that of TV remote controls. No physical projectiles are involved during the laser tag game. Hence, this laser tag game leaves no mess and can be played absolutely anywhere (even in homes of offices)!
Yes, you heard us right! Combat Skirmish can hold laser tag shootouts anywhere you want! Normally, we'd hold sessions in public parks such as West Coast Park, East Coast Park, Bukit Purmei Hillock Park, Mount Emily Hill Park, just to name a few. If you live in a condominium, we'd be able to play there too, as long as you get permission from the management. Fret not, if you don't have any locations in mind, because we've got a really fun laser tag terrain at Combat Skirmish LIVE @ Fort Siloso, Sentosa.

4. Laser Tag Suitable For All Ages
Combat Skirmish laser tag is an activity that can be enjoyed by all ages. Kids as young as 5, adults as old as 60 have played our laser quest games over the years. Our guns weigh between 1.8kg to 4.5kg, which is light and manageable for most people. As long as the person is mobile and able to hold the guns independently, there's no stopping them from a fun game of laser tag! Even kids under 5 years can play laser tag as long as adult assistance is rendered.
5. Laser Tag – A Popular Team building Activity
Combat Skirmish is not all about fun. Laser tag sessions can also be used as an alternative and fun way to impart team building values, such as leadership, teamwork and communication, through our specifically crafted laser tag missions. Combat Skirmish laser tag serves as an excellent learning platform for training children, teens and even adults!

6. Team-Focused vs Individual Glory
While indoor laser tag focuses on individual scores and rankings, Combat Skirmish laser tag draws a different approach by focusing on team effort instead of individual performances. This would encourage all players to practice teamwork and take away good sportsmanship values with a positive attitude at the end of the laser tag session.
The last thing you want at a kid's party is the birthday kid having the lowest individual score. For sports and corporate groups who are team-focused, there is no relevance in having individual scores. Ultimately, it is not all about recognizing individual heroes in a corporate culture. It is about good and effective teamwork in order to achieve specific objectives.