What our clients say…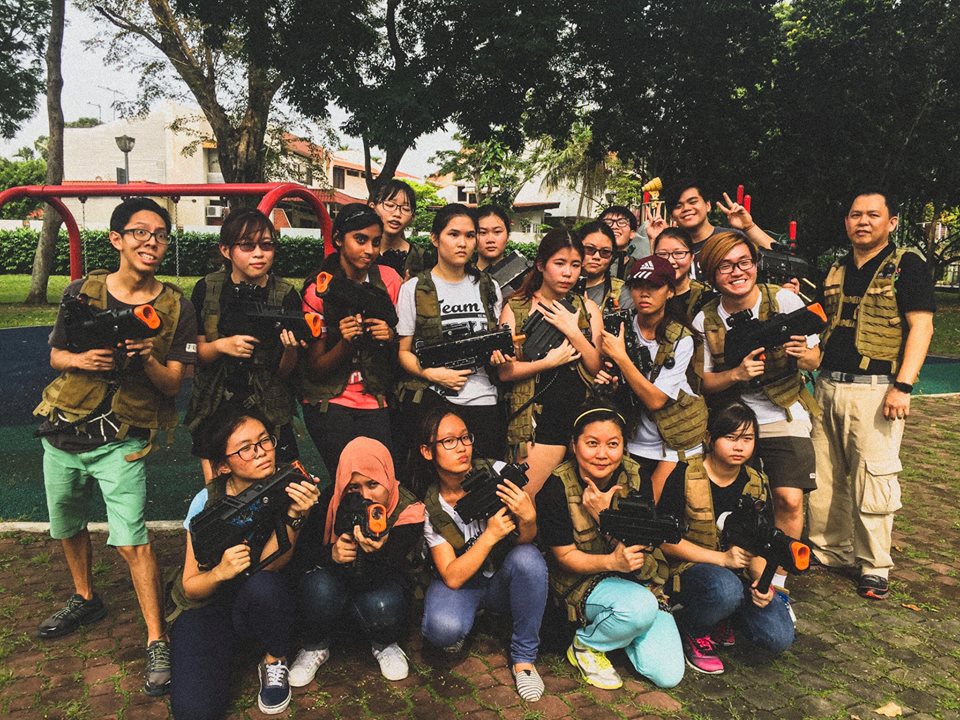 We have had many organizations engaging us for our Combat Skirmish laser tag services. Whether for birthday parties, team building, year end retreats, regional out-of-office fun sessions, family carnivals or event launches, there's just so many creative ways to get involved with us! Here are some of the organizations whom we've brought laser tag fun to…. Here's what some of our customers say:
Just a short note of sincere thanks for all of your efforts in assisting us with our 2015 Family Day held at West Coast Park last Saturday 29 August 2015. Following the receipt of feedback from our employees on the days following the event as well as the conclusion of our own internal review of the event, I believe it is fair to claim that the event was an unmitigated success. Your advice to us with regard to both the selection of the activities as well as the 'format' of the morning (specifically the suggestion that we take a less 'formally organised' approach in favour of a more casual and flexible approach) proved not only invaluable but pivotal to the success of the morning. We certainly appreciated the flexibility that you and your team displayed when it was realised that our people were a little tardy in their attendance and the schedule needed to be pushed back by 15 minutes …. Your flexibility and responsiveness was greatly appreciated. As the designated photographer for the morning, I had the pleasure of being able to move freely between the activities and to observe everything from a small distance. It was evident to me very quickly that you have a wonderful group of patient, skilled, dedicated, committed and personable employees working for Combat Skirmish. I am sure that you are very proud of them and their ability to create something 'special' for your customers. Please pass on our sincere gratitude and hearty congratulation to your team for the wonderful job that they did on behalf of Eastern Pacific Shipping. Again, many thanks for all of your kind support, advice and assistance in creating a very memorable and highly enjoyable 2015 Eastern Pacific Shipping Family Day.
– Christopher D. Brent, EPS Shipping
---
I would also like to compliment you and your team and the games were carried out professionally. Please help me thank Han and his team. Thank you once again and hope that we will have the chance to deal again in future.
– Ariel Chua, DHL Express Singapore
---
Thanks Jericho so much for the arrangement yesterday for our team's Laser Combat Session. My colleagues had lots of fun and enjoyed the missions very much (despite being superbly exhausted). Compliments to your colleagues as well! Joyce did a great job with her briefing and engaging our team in the games. =) Hopefully we can arrange something similar again with Combat Skirmish soon."
– Natalie Koh-Teo (Mrs.), Yio Chu Kang Community Club
---
Just to let you know, the kids enjoyed the laser combat gun game very much. Some of the parents have asked me for the contact and I have sent to all who had attended the party. Thank you so much!!!
– Mrs Koh, Private Birthday Party
---
Just wanna thanks Ken and the team for the awesome battle out today at Reytto's party. The kids and daddies had a great bonding time in the drizzle and all praises for it, even from the girls. Thanks again, a few probably will call you for their next party planning. Good luck!
– Linda, Private Birthday Party
---
Really thankful for Ken and William in running the game. The youths really enjoyed the game.
– Tan Shu Xian, Students Care Service
---
Your facilitators have done a good job in conducting yesterday's session and my team truly enjoyed ourselves at Fort Siloso. Thank you for the good job!
– Peh Wei Ting, Philip Morris Singapore
---